There are some links within this Website which will earn it a commission.  This is at no extra cost to yourself.  Where possible I have tested these products and link to them as a recommendation.  The commissions received by your-checklist.com help to keep this Website online.
caribbean vacation checklist
This caribbean vacation checklist, should help you realise your dream of going on holiday into the sun! I went to the caribbean, and would I go again...
...YEAH!

I had the most wonderful time, in beautiful sunshine, meeting the friendliest of people.
Did I know what to take with me? Now there is a good question! Things you need to consider...
In essence it doesn't matter if your using the caribbean vacation checklist to head off to the caribbean or some other hot destination, these points should stand you in good stead for any fun in the sun!
I was going for a week, I was there to be a bridesmaid for my sister, but it was the longest haul flight I have undertaken, and I was to do this on my own!
So a lot of firsts for me in that vacation, (I usually go camping!), but one I would happily repeat, every year if possible!

types of vacation
You don't have to venture far to look at either an online holiday agents 'window' or the physical one down the road from you.
In either situation you will know that there is an abundance of holidays that can be undertaken in the Caribbean these days.
The range is vast, especially as it is now as comparable price wise, as most other holiday destinations.
If you are in UK, like me, then you'll also appreciate the virtual guaranteed sunshine, which will put a deep and meaningful smile on your face. So what types of holiday are out there:
caribbean vacation checklist - all inclusive
When I used my caribbean vacation checklist, I was fortunate enough to go All Inclusive, and to my way of thinking it perfectly suited the type of holiday I needed.
It was extremely relaxed, and an easy going pace, being All Inclusive meant that I could eat and drink what ever I wanted, nearly whenever I wanted - service was for 23 hours a day...
...and seeing I was quite usually asleep between the hours of 3am to 4am local time, it did not bother me that I couldn't get anything for that hour.
However the key to a successful All Inclusive holiday, is read the small print, every last bit.
If you like an alcoholic beverage, ensure that this is covered. It might state "only one alcoholic drink", "local product only", or "none are available", if this bothers you, then you need to re-think your holiday strategy.
Other than this - the spending money you take is purely for whatever you deem to make your holiday worth while.
The only draw back I had, was due the fact that I only went for one week.
Had my parents not been going (I met them there) and booked me onto one or two trips, I would have been unsuccessful as the places were taken.
So a word to the wise, if you are there for a duration not considered the 'norm' for the destination; and I would ask about pre-booking everything that you can.

caribbean vacation checklist - package holidays
The Caribbean Package holidays, I would state are becoming more main stream, and something more for 'everyones' taste.
As with all holidays, look at the package you are being told about - read it in the brochure / web page, and challenge it by asking questions.
There have been times where, quite frankly, a lot of artistic license has been used to make the holiday more appealing.
You need to reveal these remarks, as heading for your caribbean vacation, you don't want to be complaining once you are there! Where it states the distance from the beach, if this is important to you and your holiday - then my advice, Google it!
See if there are reviews of the hotel, or apartments you are considering, see what those people who have actually been there, have to say about it. After all what have you to lose?
caribbean vacation checklist - self-catering
If you would like to go on a caribbean vacation, it is probably unlikely that you will find the self catering option available to you.
From my own observations, there are such diverse extremes in the economies, that it is quite usual for tourists to be encamped somewhere on the islands.
Having said that don't think that these encampments are bad, you quite seriously never need leave them, as they have everything.
The arranged trips out though, will get you out of these compounds, and it is here, where you'll see finding a self-catering apartment in the nearest town, is quite seriously unlikely.
You will also need to pay attention to the tour guides. You may consider the areas impoverished, and wish to help the local economy. There are ways you can help, but speak to the tour guide or operator. It is never recommended to handover anything directly to the locals.
You must respect this.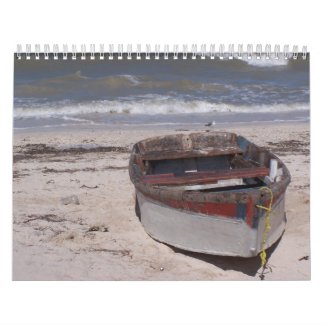 The Caribbeans
by
stacyeight
View other
Caribbeans Calendars
caribbean vacation checklist - pre holiday checks
Passport - expiry date? When is it? Do you have to have an amount of time remaining on your passport, for your visiting or home destination.
Vaccinations - more than likely something will be required, check with your healthcare provider
Travel Insurance - do you have a generalist insurance? If so do you need to tell them the dates / destination you are attending. Does this insurance cover extreme sports that you intend to partake in? If so, make sure you are covered - better be safe than sorry! Pet and cancellation cover - are these included? Do you need them, you may need to get it adjusted.
Home - Do you need someone to look after it? Do you need to make provision for children that aren't coming? or for Houseplants?
Pets - Have you booked pets into cattery / kennels / friends or relatives; of course handing them any insurance documents that may be required and medication that is needed? Remember to pack their favourite toy, treats and either provide money or food for them for the entirity of your vacation.
Travel Agent - Do you have all the contact numbers that might be needed, including their ATOL number? Contact details for Car Hire? Any pre-arranged trips, you'll need contact information, and itinery.
caribbean vacation checklist - packing
Having now considered the type of holiday, you've probably booked it, so it's time to prepare your luggage.
Make sure you have a case that is identifable by you - if you've never embarked on a flight before, waiting at a carasol for your own suitcase, and everyone else's that looks like yours, is no fun!
You can purchase identity tags should you wish, for myself however I used the same (now somewhat battered) green case, I can spot it a mile off, but you may not have one so readily identifable.
I have broken the caribbean vacation checklist down into hand luggage, main luggage and accessories. It's in a printable format, so you can update and take it with you, thus help you pack on the way home!
in summary
When I had to use my caribbean vacation checklist, I had a few whole other experiences.
Well there was the wedding, a very beautiful occassion with a good time being had by all.
However the events of the world overshadowed the day, for it was September 11 that my sister got married.
To all those that lost their lives, I hope they are able to rest in peace; and for those affected by such an awful disaster, I hope time makes you stronger, and remember, the love of those you've lost will never leave your side.
---
---