There are some links within this Website which will earn it a commission.  This is at no extra cost to yourself.  Where possible I have tested these products and link to them as a recommendation.  The commissions received by your-checklist.com help to keep this Website online.
About me, this website & us...
Want to know more about me, and your-checklist.com?

That means a story about me?
Not likely! I am a shy, retiring person, somewhat short (I'm 4' 7" tall!), sometimes stroppy, but generally fun loving, and at times a little bit daring...
As you go through the pages on your-checklist.com you may well discover a few things about my life, my family and the trials and tribulations that go with all of that.  
It is with the best intentions, I should at least tell you about the start of my journey with your-checklist.com and how it all began.

summer of 2010
That's where it began, the 8th July to be precise! 
I was on maternity leave, after having my beautiful son in the March, and my sister-in-law came to spend the day with us. It was after all her birthday, and a very special '0' birthday at that. So rather than her staying at home, where she works, she came to lunch.
Lunch was nothing majorly special, I believe sausages, roast potatoes and vegetables - served with a mushroom and red wine gravy; delightful.
You may be thinking "and ?" however the meal was all gluten free, to ensure that neither myself, or my sister-in-law, Carol were ill (we both suffer from celiac disease!)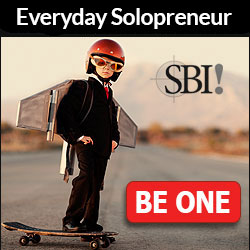 Talking over lunch, like you do, Carol's websites came up in conversation. She mentioned again a phrase, which had been nagging at me for sometime, "What would you do a website on?"... That as they say was a very leading question.

For the past few months, since I'd last seen Carol, that question had been burning, quietly, in the recesses of my mind.
It was almost like a small torment, I mean what could I offer the world? What do I know? I'm a Mum of two, we have a dog, therefore there's family life, I used to run a Brownie unit, I play an online MMORPG game, but nothing was jumping out... nothing that would be of use or interest to anyone else?

inspiration arrived...
A bolt out of the blue?
Well it must of come from somewhere, but it did suddenly strike me, whilst dishing lunch up...
lists
...that's the one thing I do lots of lists.  I write lots of lists, lists for everything including...
What am I doing today? 
What do I need to buy? 
What do the kids need in their kit bags? 
I've just had a baby, how did I know what I needed? 
The more I thought, the more seemed to be filling my mind, lists upon lists, upon lists!
I mention this to Carol.  She looks at me, and I can see the cogs turning in her mind.  As she takes on board the spurt of information, and my rationale, on why I thought this would work. Her answer, let's check it out... so we did!
my introduction to sbi!
After our lunch, Carol explains about a Company that she knows, that supports her by hosting her websites (she has lots!).
I mention at this point, that it has been some number of years, since I ever looked at writing in html; so this would be a slow process...
A wry smile appears on Carol's face - "No" she says, "anyone can do it, you could, if things work out have your homepage up really quite quickly!"
"Home Page! Yeah right!" travels through my own mind, but nodding and smiling, I look upon a most delighted face... it seems my 'niche,' has the possibilities to make a website!  With that I sign up to SBI! and start my newest big venture.
well if i can do it, so can you...
With a 'niche' now identified in my mind, I commenced the next steps of the SBI! journey.
I liked the fact that I have a guide, which I can study at my own pace, talks to me at the right 'level' and most of all, inspires me to plough on.
Within a few days, I had come to the point where I could register a domain name, I just needed to research it. Once done, yes low an behold, Carol was only right, by the 12 July, I registered my domain name... the birthday of your-checklist.com!
With my home page written, there really is no stopping me now....
So how about you? I now have one question to you: "What would YOU do a website on?"...
Bite the bullet, give it a go, here - let me introduce you to SBI!...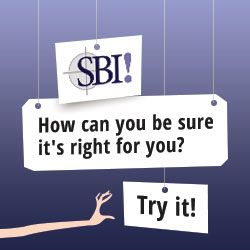 ...more information!
Since I started my Solo Build It! journey, the Company SiteSell, has looked and reviewed so much of their products, it would be wrong to ignore it!  So not only do you get a 90 day free trial, they are now able to offer their product via WordPress!  Impressed?  I certainly was.  
Why don't you find out more here...